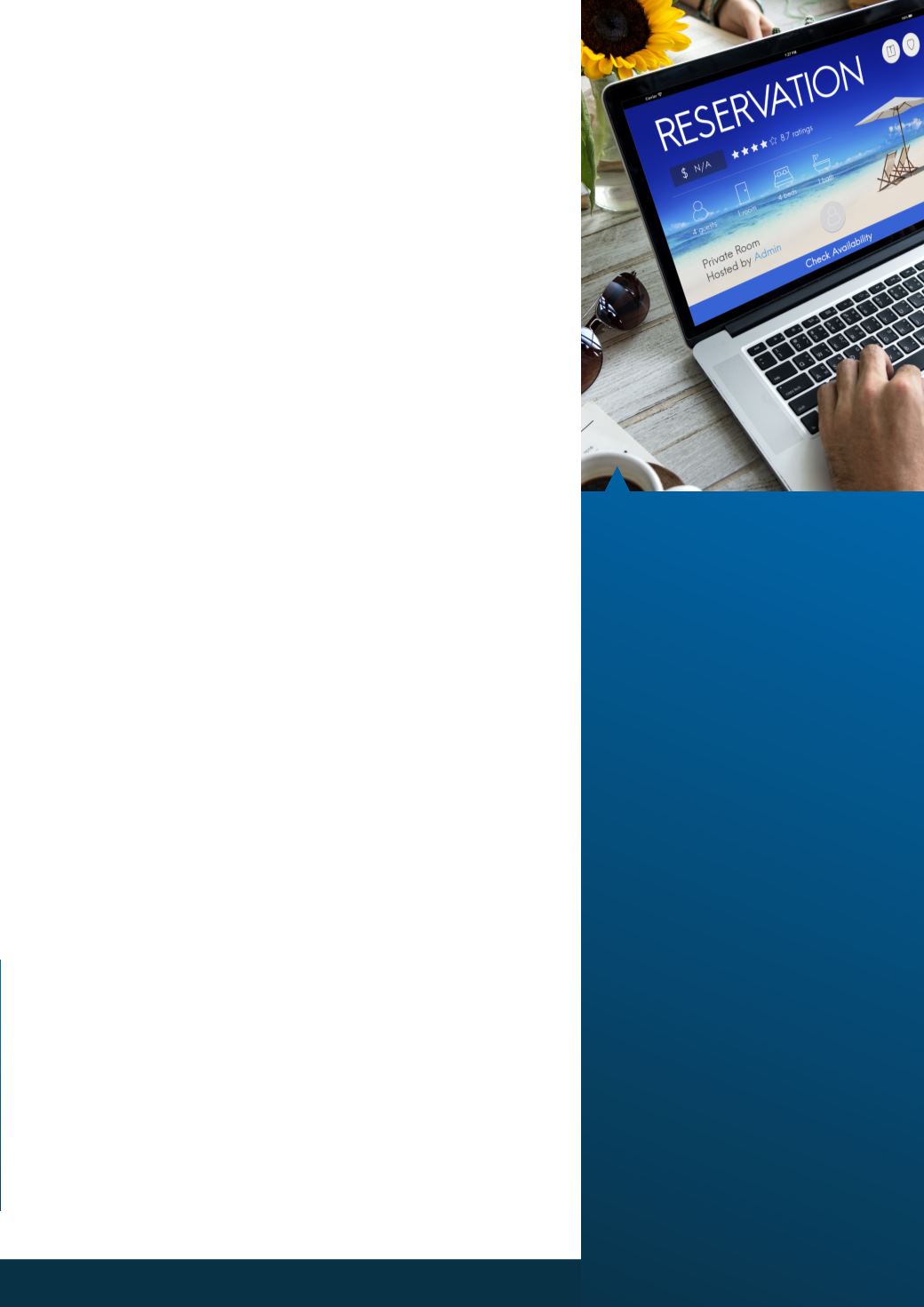 2016 
|
2017 HOTREC ANNUAL REPORT
|
7
The dominance and concentration of online platforms is
constantly increasing. HOTREC carried out in July 2016 for the
second time a study on distribution of hotel rooms with the Swiss
University of Valais. This study shows that Booking.com controls
almost 2/3 of the hotel bookings. Together with second placed
Expedia they have a market share of over 80%. Having these 2
giants on the one hand and the 200.000 hotels on the other, there
is no question about the division of the roles in the market.
HOTREC raised European institutions' awareness
about unfair competition and unfair commercial
practices
HOTREC actively voiced out many unfair practices related to
booking platforms. As a result, the European institutions are more
and more acknowledging the unfair practices enterprises have to
face when dealing with platforms, besides the opportunities they
are offering. This is the reason why the European Commission
decided with its Communication on platforms in May 2016
to launch investigations on unfair B2B practices. Besides the
Communication, further interpretation of the Unfair Commercial
Practices Directive was published, clearly stating inter alia, that
platforms have to clearlymark sponsored search results, e.g. in the
form of paid for rankings. In fact, several similar unfair practices
pointed out by HOTREC are not only misleading consumers, but
are also damaging businesses, by the lack of transparency of
platforms towards their suppliers (i.e hoteliers).
Commission acting on misleading travel booking
websites
In April 2017, the European Commission also stepped-up
against some misleading practices identified in the course of an
investigation of 352 travel platforms. This reflects the demands
HOTREC voiced out over the past years about platforms and
online Travel Agents, but further enforcement efforts are needed
to establish a fair market both for consumers and businesses.
Besides the institutions' stronger recognition of the problems
with platforms in Europe, hoteliers in Austria can, similarly to
their colleagues in Germany and France, finally enjoy their basic
entrepreneurial freedom to be in control of their offer. The Austrian
Parliament adopted in November 2016 a modification of the law
on unfair commercial practices, banning parity clauses from
contracts between hotels and Online Travel Agents, thus allowing
hoteliers to set freely the conditions for selling their own services
on their various distribution channels, also constituting a benefit
for customer.
HOTREC and its Members will keep on striving for fairer and better
conditions for hospitality enterprises in online distribution.
Online distribution – fair
competition and transparency
must prevail
The European institutions are
more and more responsive to
the unfair commercial practices
faced by hospitality enterprises
and shall implement measures
within the mid-term review
of the Digital Single Market
strategy