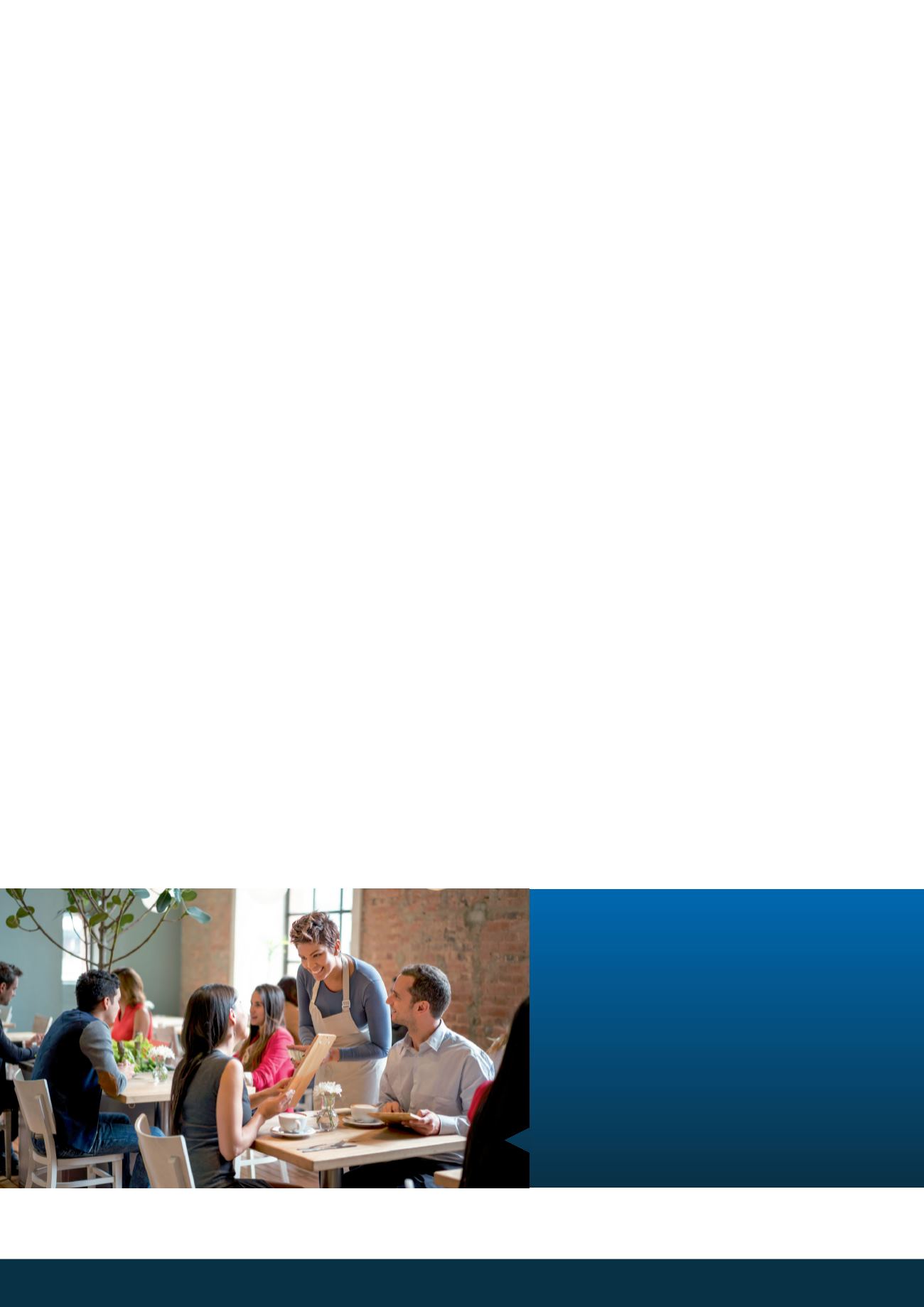 2016 
|
2017 HOTREC ANNUAL REPORT
|
11
Low VAT for hospitality and tourism services
boosts jobs, growth and investments in the EU
The EU's share of international tourist arrivals has been steadily declining from 53% in 1990 to 40% by 2015. For
tourism receipts, the EU is only second behind Asia and the Pacific region, while the growth rates in receipts are
lagging behind those from other parts of the world. These figures show unambiguously that Europe needs to
work on its competitiveness on the global tourism market.
HOTREC's report shows that Europe benefits from low VAT on tourism services
Based on an assessment of the situation, HOTREC developed a report analysing the impact the levels of VAT
rates have on job creation and competitiveness of the hospitality sector in the EU. The report was based on
several official sources of data and studies.
HOTREC's report, published in April 2017, clearly shows that recent VAT reductions across Europe have positively
impacted the economy. Tens of thousands of new jobs have been created, bringing people in employment
and thus helping also the treasuries by strengthening the social security contributions and allowing for
social welfare savings. The report also shows how low VAT can boost investments in the sector. Significant
investments in products and services are key to improve the quality of the offer and thus positively influence
global competitiveness of Europe as a destination. The combination of investments in quality and keeping prices
at a low level, thanks to a low level of VAT, contribute to a good value for money for visitors and thus attracting
tourists to Europe.
In fact, 25 out of 28 EUMember States make use of the possibility to apply a reduced VAT rate to accommodation
services, while 17 out of 28 do so for restaurant services. This is a strong indication of the necessity to keep the
possibility to apply low VAT rates for the hospitality and tourism industry for the long-term, not to jeopardise
Europe's position on the global tourism market as well as the millions of jobs the sector is providing.
HOTREC VAT report is a useful tool for policy makers across Europe willing to boost
competitiveness simply by keeping VAT rates low
Considering the relative decline of Europe's market share on the global tourism market, governments and
politicians in Europe need to take measures to improve Europe's competitiveness. Given the clarity of its
conclusions, the new HOTREC VAT report is a useful tool that European institutions, governments and national
hospitality associations should use to promote growth and jobs in a key sector of the economy, which already
directly contributes to 4% of European GDP and employs directly more than 10 million people.
"We much welcome this
report by HOTREC as we
trust it will provide an
important contribution to
the ongoing discussion
on taxation and its impact
on competitiveness in the
tourism sector"
Taleb Rifai, UNWTO Secretary General